Examples of BBC
Advertisement
Examples of BBC
Clip of me #sucking real #bbc dick in the car on my snap right now 😍😍😍
@KittyTheDevilD, September, 2018
At some point, every black man has to confront the notion of the BBC, the Big Black Cock. It lurks in TV shows like
Insecure
and
Girls
. It's swung like a club of bravado in songs from Frank Ocean; Tyler, the Creator; and even Jay Z. And it's ever-present in pop culture — e.g., when Conor McGregor claimed he's "half black below the waist."
Mikelle Street,
Mel
, September, 2017
Bored Panda
Where does BBC come from?
Bored Panda
The British Broadcasting Corporation, or BBC, started in 1927. It was the first national broadcasting company and has since become the largest in the world, based on employees. The BBC provides popular and influential radio, TV, and internet content around the world.
But … that BBC isn't why you're here, we suspect. BBC for big black cock can be found on Usenet forums in the 1990s, especially in reference to white women or white gay men. Personal online ads during this time feature people seeking or offering up BBC. The acronym spreads online in the 2000s with the rise of internet pornography. As writer Mikelle Street pointed out in a 2017 Mel article, BBC almost certainly comes from white people, as he says black people tend to use dick, not cock.
Culturally, the BBC is very problematic. For one, it is a masculine fetishization of a large penis as a sign of sexual and social power. For another, it is rooted in a long-running racist fear of the black man as a hypersexual, animalistic, and cartoonishly well-endowed sexual predator, hungry to rape white women.
In contemporary porn, BBC content often features black men cuckolding white women, which many critics see as perpetuating racist stereotypes.
#cuckold #porn #BBC #hotwife #katiekox

Www.katiekox.com

— 12345678990 (@rickbarcode) May 23, 2009
Who uses BBC?
For the average media consumer, BBC is perfectly innocent: It refers to the leading British news and entertainment organization, home to hit shows like Doctor Who.
Less innocently, porn sites like PornHub use BBC to tag porn featuring, well, you know, BBC. This has lead to "#BBC" becoming a popular social-media hashtag for commercial porn sites as well as amateur porn. Thanks to Twitter's lack of NSFW filters, this can make things awkward for people searching for the newest Doctor Who clips.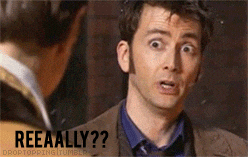 Korean pop band Block B's fan club is known as Block B Club, or BBC for short. We won't tell them if you won't.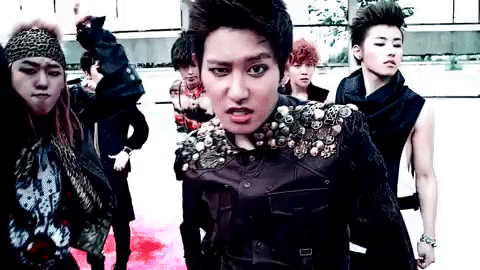 Even though many view a large penis as a positive, be mindful that BBC can have a racist subtext and objectifies black men.